FLORENCE A. McCREERY
Submitted by

Casscounty2

on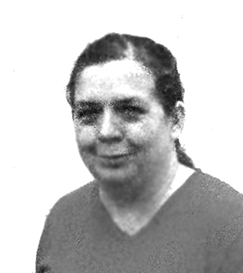 Florence A. McCreery, 75, of Salem Community, went to be with the Lord, Thursday, March 20, 2014, in a Texarkana hospital surrounded by family.
She was born March 7, 1939, in Bloomburg to Elmer and Ollie Hollingsworth. She was a homemaker and a Baptist by faith. She loved spending time with family.
She was preceded in death by her parents; and two brothers, Orville Hollingsworth and Major Johnson.
She is survived by her husband, Glenn McCreery of Salem Community; two sons, Glenuel McCreery of Salem Community and James McCreery and wife Dolores of Queen City; one daughter, Margaret Hays and husband Tony of Queen City; two grandchildren, Patrick Hays and wife Kristy of Texarkana, Ark., and Toni Burton and husband Robert of Atlanta; three great-grandchildren, Dyan Burton, Brandon Burton and Brock Hays; and a number of other relatives.
Visitation was from 6 to 8 p.m. Sunday, March 23, at Hanner Funeral Service.
Funeral services were at 2 p.m. Monday, March 24, in the Hanner Funeral Chapel with Bro. Wayne Shew officiating. Interment followed at Salem Cemetery in the Salem Community Hanner Funeral Service.
Guest registry is available at www.hannerfuneralservice.com.
 
Business Directory