THURMAN D. JONES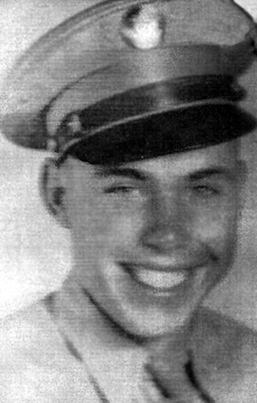 Jan. 21, 1925 – Jan. 26, 2014
Thurman D. Jones, 89, of Bivins, died Sunday, Jan. 26, 2014, in an Atlanta hospital.
He was born Jan. 21, 1925, in Cass County. He was married to his beautiful and loving Tonya Mitchell Jones. He was a U. S. Army veteran, who was a prisoner of war and was missing in action during World War II. He was also a teacher for 30 years in Tennessee and was a member of Bethsaida "Y" Baptist Church.
He was preceded in death by his parents, Tommie and Edna Jones; three brothers, Billy Jones, Allan Jones and Jimmy Jones; one sister and brother-in-law, Maxine and Jack Karr; and his former wife, mother to his three beautiful daughters, Loretta Jean Chapman Jones.
He is survived by his beautiful wife of one year and loving friend of seven years, Tonya Mitchell Jones of Atlanta; three daughters, Elizabeth Cleek of Wisconsin, Mari Pence and husband Johnathan of Lafayette, Ga., and Sherri Jones of North Carolina; three stepchildren, Keshawn, Keairen and Hope; 11 grandchildren; 11 great-grandchildren; five nieces; five nephews; two brothers, Joe Paul Jones of Gladewater and George Jones of Bivins; two sisters, Durece Kirby of Denton and Nancy Davidson of Queen City; and a number of other relatives and friends.
Visitation will from noon to 1:30 p.m. Thursday, Jan. 30, at Hanner Funeral Service.
Funeral services will be at 2 p.m. Thursday, Jan. 30, at Hanner Funeral Service Chapel. Interment with military honors will be at 2 p.m. Sunday, Feb. 2, 2014 in Winchester, Tenn.
Business Directory