HELEN GILLESPIE WARREN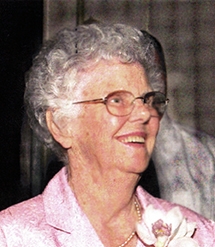 Oct. 22, 1920 - Jan. 12, 2013
Helen Gillespie Warren, 93, of Linden, went to be with the Lord, Sunday, Jan. 12, 2014, in Pittsburg.
She was born Oct. 22, 1920, in Atlanta, to Bob and Dellie Gillespie. She was a homemaker and a member of Good Shepherd Baptist Church of Silsbee. She enjoyed cooking and reading.
Her husband, Jessie Warren; her parents, two brothers; and two sisters preceded her in death.
She is survived by two sons, Dean Warren and wife Chris of Linden and Rodney Warren and wife Katrina of Sarasota, Fla.; one sister, Inez Valdez of League City; four grandchildren, Mark Warren of Marshfield, Wis., Kyle Warren of Buna, Michael Warren of Corpus Christi and David Warren of Austin; and numerous great-grandchildren.
Visitation will be from 6 to 8 p.m. Tuesday, Jan. 14, at Hanner Funeral Service.
Graveside services will be at 10 a.m., Wednesday, Jan. 15, at O'Farrell Cemetery with Kyle Warren officiating under the direction of Hanner Funeral Service.
Business Directory