BILLY RAY O'KELLEY
Submitted by

Casscounty1

on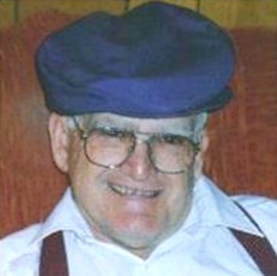 Nov. 10, 1930 - Dec .9, 2013
Billy Ray O'Kelley, 83, formerly of Atlanta, passed away in a hospital in Portland, Ore., Monday, Dec  9, 2013.
He was born Nov. 10, 1930, in Atlanta, but moved to Corpus Christi as a young man after graduating from high school. He got a job as a welder at PPG chrome plant, where he worked for almost 47 years before retiring. He returned to Atlanta in 2006, where he lived until moving to Oregon in 2010. He was a member and long-time volunteer of St. Mark's Lutheran Church. 
He is survived by three sons, Jerry O'Kelley of Lake Oswego, Ore., John O'Kelley of Corpus Christi and Jimmy O'Kelley of Corpus Christi; one daughter, Jackie O'Kelley Ard of Alexandria, Va.; two brothers, Charles O'Kelley and wife Kathy of Austin and James Roy O'Kelley and wife Nancy of Atlanta; one sister, Margie Moulder and husband James of Wake Village; and eight grandchildren.
A memorial service was held in Corpus Christi Saturday, Dec. 21, at Seaside Funeral Home Chapel. Interment followed at Seaside Memorial Park.
Business Directory