FRAN HAMILTON
Submitted by

Casscounty1

on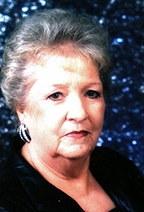 Aug. 8, 1931 - Jan. 1, 2014
Fran Hamilton, 82, of Atlanta, went to be with the Lord Wednesday, Jan. 1, 2014, in an Atlanta nursing home.
She was born Aug. 8, 1931, in Mangham, La., to Frank and Irma Woolsey. She was the retired owner of C and F Grocery in Queen City, The Oyster Bar in Baton Rouge, La., and Little Darlings, in Atlanta. She attended Cornerstone Worship Center and loved working crossword puzzles.
She was preceded in death by her husband, Clifton Hamilton; her parents; and a sister, Louise Reckenwalt.
She is survived by three daughters, Sheila Pippin of Atlanta, Connie Verrett of Watauga and Beverly Smith of Atlanta; one brother, Charles Woolsey of Conroe; one sister, Dorothy Hicks of Monroe, La.; six grandchildren; seven great-grandchildren; one great-great-grandchild; and a number of other relatives.
Visitation will be from 6 to 8 p.m. Friday, Jan. 3, at Hanner Funeral Service.
Funeral services will be at 10 a.m. Saturday, Jan. 4, at the Hanner Funeral Chapel with Bro. Chris Cowan officiating. Interment will follow at Queen City Cemetery under the direction of Hanner Funeral Service.
In lieu of flowers, memorials may be made to the American Lung Association, 1301 Pennsylvania Ave. NW, Suite 800, Washington, DC  20004.
Business Directory